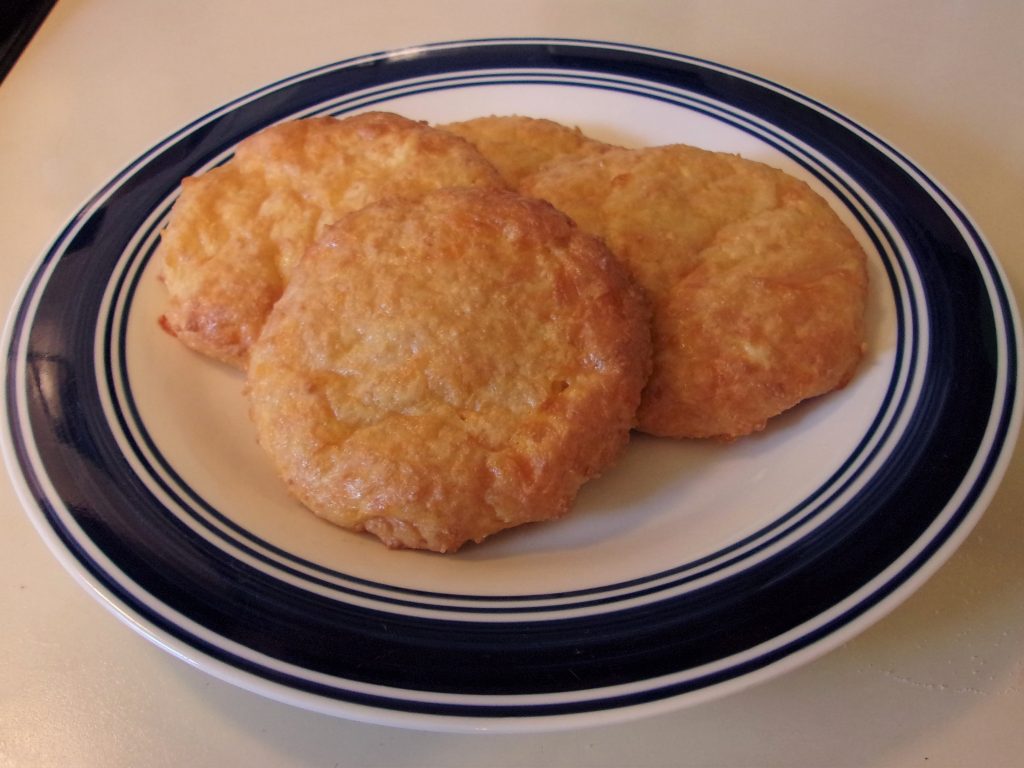 This is an easy recipe that makes Keto buns or bread to use for burgers and sandwiches. They keep well in the refrigerator if you make extra, and they are super yummy as a snack by themselves.
Ingredients:
4 oz. shredded cheese (I use Mexican 4 Cheese Blend)
2 oz. grated Parmesan cheese
2 tsp. coconut flour
2 lg. eggs
1/4 tsp. garlic powder (optional)
Directions:
Preheat oven to 375 deg F.
In a bowl, weigh out your cheeses. Add in the coconut flour and garlic powder (if you are using it) and mix together to distribute the flour through the cheese mixture. Add in the eggs and mix well to combine.
On a baking sheet lined with parchment paper make 4 equal piles of the cheese/egg mixture and make them a general round shape. They don't need to be perfect, as the cheese will spread. Bake at 375 deg F for 15-18 minutes until they look golden brown (and delicious). Cool on the pan and eat or store in the refrigerator. Can be reheated by toasting or warming in the oven.
One bun is 200 calories, 1.4 g Net Carbs, 15 g Fat, and 16 g protein.